The Turner Orthodontics Team is truly exceptional. Each member is skilled, professional, and dedicated to their career. They constantly pursue continuing education and seek ways to improve the patient experience. At the same time, each is warm and friendly, personable, and caring. They are committed to providing every patient with the highest-quality treatment experience, from initial visit to their beautifully healthy and confident new smile!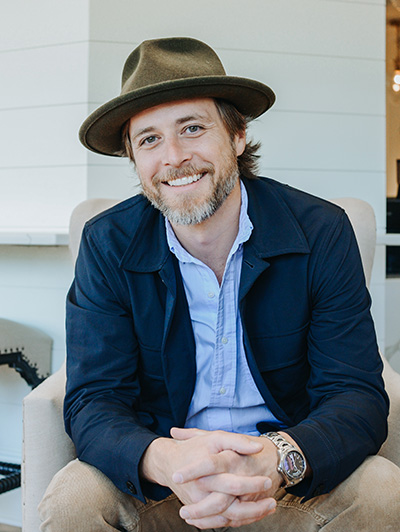 Dr. John Turner
Born and raised in Concord, North Carolina, Dr. John W. Turner graduated from Concord High School before attending the University of North Carolina at Chapel Hill. Dr. Turner spent four years in commercial real estate before deciding to pursue a career in dentistry and graduated Magna Cum Laude while receiving his Doctorate of Dental Medicine (DMD) from Boston University School of Dental Medicine.
---
Front Office Staff
Our front office staff members are service-oriented and customer-friendly. They are the first people new patients and families meet and they make those first impressions positive ones. They want everyone to feel welcome, heard, informed, and comfortable in our practice. Their friendliness and professionalism ensures we are providing a wonderful orthodontic experience!
---
---
Clinical Staff
Each member of our well-trained clinical staff is a true professional. They keep our clinic well-organized and maintain the highest levels of sterilization and infection control. They handle setting-up for each patient, assisting chairside with changing wires, placing and removing brackets, and taking diagnostic images, and oral hygiene education. Each thrives on the connections they build with our patients, and love seeing how every patient gains self-esteem and confidence as their new smile appears!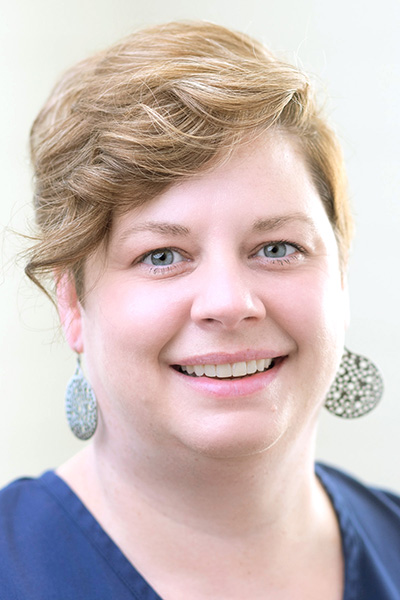 Kelly
Orthodontic Assistant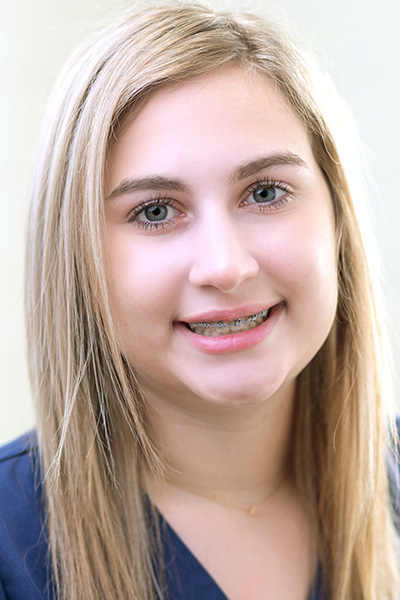 Alyssa
Sterilization Assistant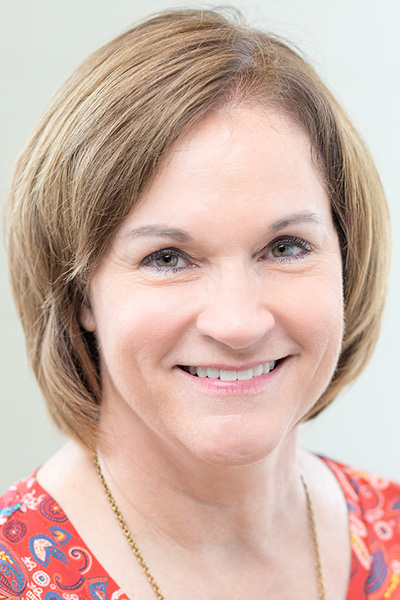 Diane
Diane, our financial coordinator, prepares treatment contracts and sets up financial arrangements with patients and parents. She started in the dental field in 2004 and joined us in 2017, bringing her extensive experience in scheduling, treatment planning, and patient financials to the office. Diane enjoys getting to know our families and seeing how each person changes as they achieve their best smile. She loves being part of a supportive team, united in our goal to provide a wonderful experience!
Diane has been married for over 35 years and has two grown children, one granddaughter and two granddogs. She enjoys spending time with her family, grilling out, and taking long walks.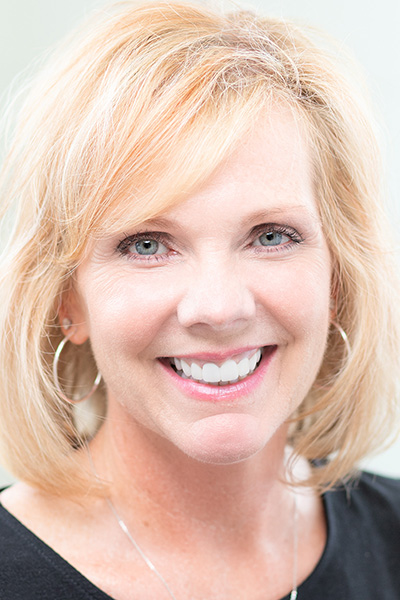 Gale
An administrative professional, Gale is dedicated to customer service and ensuring everyone has pleasant visits. She has worked in the dental field since 2008 and joined us in 2017. She enjoys helping others and being part of a team that feels like family. Gale appreciates how everyone here works hard, while sharing lots of laughter and providing the best care for our patients!
Gale and her husband, Donovan, have been married for almost 20 years. They love animals and have an English bulldog, Billie, who they adopted from Bullies 2 the Rescue. Gale and Donovan love volunteering with the rescue every chance they get. They also love the Outer Banks and hope to retire there someday. The couple's favorite hobbies include exercising, four-wheeling, windsurfing, and most anything outdoors and adventurous.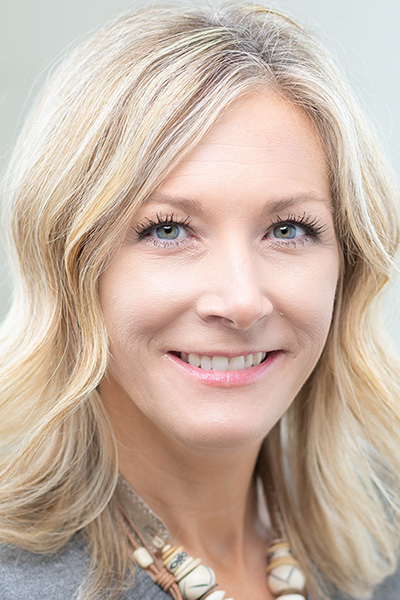 Genny
Genny ensures our patients are able to maximize their insurance benefits and that their insurance payments are processed swiftly. She holds a Bachelor of Arts degree in Elementary Education and Studio Art from the University of North Carolina at Chapel Hill, which comes in handy as she decorates the office and organizes our contests. Genny has been with the practice since 2014 and loves being part of a caring crew of folks who love to make everyone – especially our patients – laugh!
Genny and her husband, Chris, have been married for over 20 years. They have two children, Avery and Parker. Genny is obsessed with Tar Heels basketball and Panthers football, loves arts and crafts, and is a true shopaholic.
Julia
Julia, a treatment coordinator, is the central organizational force of our patients' first visit. She ensures an exceptional experience for each new patient, getting them excited about starting treatment. She is a Dental Assistant 1, X-ray Certified, and started in general dentistry in 2014. Julia joined us in 2019 and loves being part of a team that's a close-knit family, with everyone supporting one another to provide the best experience and results for patients!
Julia and her husband have a son and a sweet and loving Golden Retriever. She loves to cook and try new recipes, and to experience new places through travel. Her favorite place to be is on the river in Island Park, Idaho, at her family's cabin.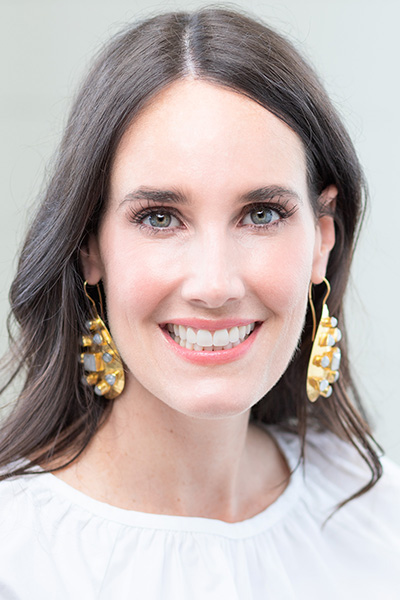 Kate
After 12 years in pharmaceutical sales and interior design, Kate joined her husband, Dr. Turner, in opening their practice and has been an essential part of the team. She loves caring for patients and helping walk them through the process of getting braces on, what to expect once treatment begins, and answering any questions they have regarding their braces.
Kate and Dr. Turner have four dogs - Banks, Maggie, Moose and Bentley - and she enjoys spending as much time with them as possible. After her career in pharmaceutical sales, she pursued her passion of interior design and worked in residential design in Charlotte, NC. Kate actually designed our beautiful office and helped create a warm, fun, and inviting atmosphere for our patients to enjoy.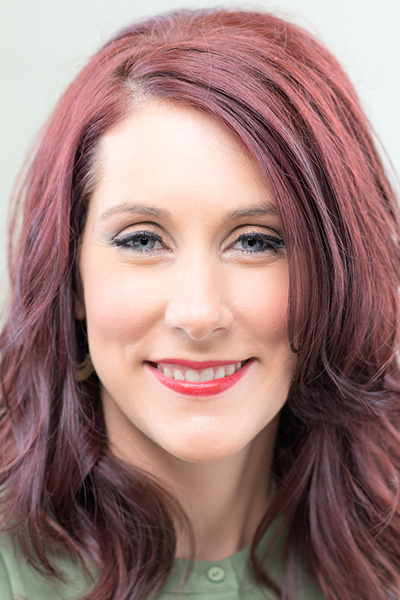 Julie
Julie's warm smile welcomes patients and families as they arrive at our office. A front desk assistant, she handles a range of front desk responsibilities, always ready to answer questions and assist our patient family. With an Associate's degree in Medical Office Administration, Julie started in the dental field in 2008 and joined our practice in 2015. She loves that our team feels like family, and that our patients are cared for with so much love and compassion!
Julie and her husband of ten years, Matt, have three children:Chrystian, Eastyn, and Camdyn. When she's not at work, Julie is usually with her family. She loves getting away to the beach, which is good for her soul, along with reading good books and watching reality TV.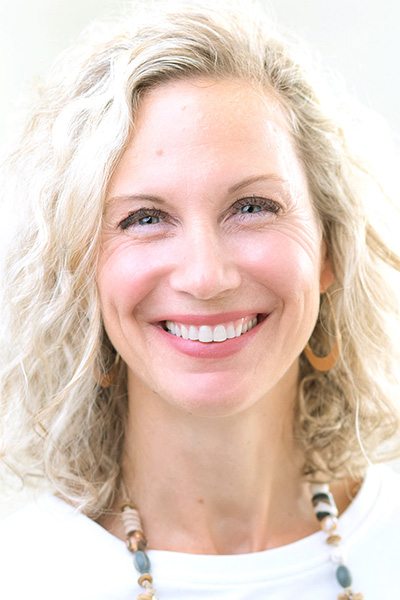 Kristen
Kristen loves keeping us organized, in good spirits, and ready to provide the best orthodontic experience. She oversees community outreach, social media, team development – and she keeps Dr. T. in line, too! Kristen has a degree in Psychology from the University of North Carolina at Chapel Hill. In January 2019, she made a career change from consulting to orthodontics, and uses her skills in project management and process improvement to strengthen our office. Kristen loves working with members of our community, supporting them in their endeavors, and loves the team mentality of our office: supporting one another so we can best care for our patients!
Kristen and her husband Rob have two daughters and a dog named Spencer. She loves to read, spend time with her family, and cheer on the UNC Tar Heels and Carolina Panthers.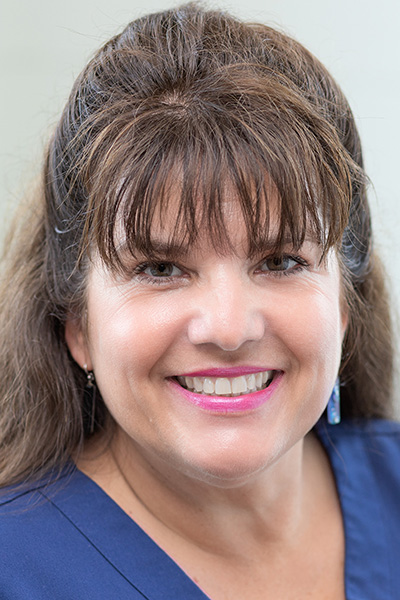 Laurie H.
As our Patient Care Coordinator, Laurie is the first face you see at Turner Orthodontics. She ensures each patient has an efficient and informative check-in and check-out experience. She started as an orthodontic assistant in central NY in 1983 and, after moving to Charlotte, joined us in 2013. Laurie loves meeting patients and seeing each person's progress. For her, the deband days are the best! She also loves how we give the best quality service to our patients while supporting each other!
Laurie and her husband David have five children and five grandchildren. They love spending time with their family, including their two dogs, Maggie and CC. Laurie also likes to cook and bake, along with making quilts and crocheting blankets.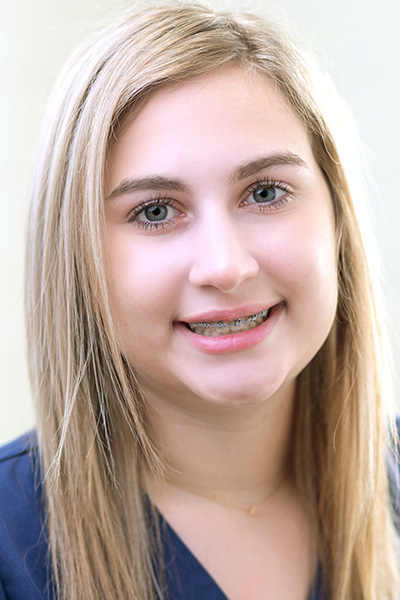 Alyssa
Alyssa, our sterilization tech, spends her days sterilizing and maintaining our equipment, and assisting her coworkers when they need a hand. She attended Lake Norman Dental Assisting School and specialized in orthodontics, joining our office shortly after graduating. While she's new to our office, she fits into our family like she's been here for years. What brings a smile to her face? Seeing our patients' smiles, of course!
Alyssa has three cats and enjoys cuddling with them while watching Netflix. She also loves spending time with her friends and family.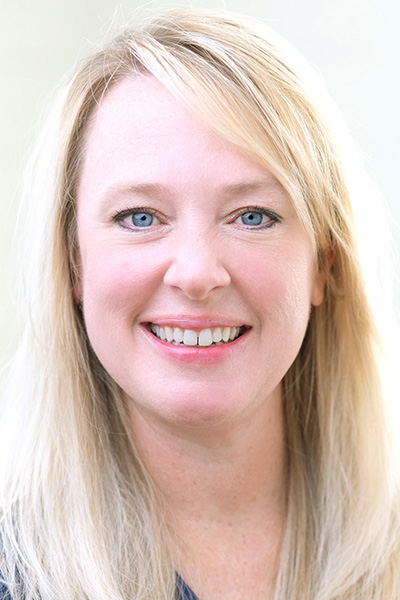 Amanda
As our sterilization tech, Amanda maintains the sterilization of instruments and equipment. She graduated from the Trident Technical College dental assisting program as a Certified Dental Assistant, has worked in the field since 1997, and joined us in 2020. She is thrilled to work with a close-knit team that cares about one another and our patients!
Amanda moved to Concord from Charleston, South Carolina, about ten years ago and still misses the beach. She and her awesome husband, Brent, have two daughters, Grace and Gillian, who both love soccer, and keep the family busy. When she's not working or at the soccer field, Amanda loves visiting the beach, going for walks and runs, and being with family and friends.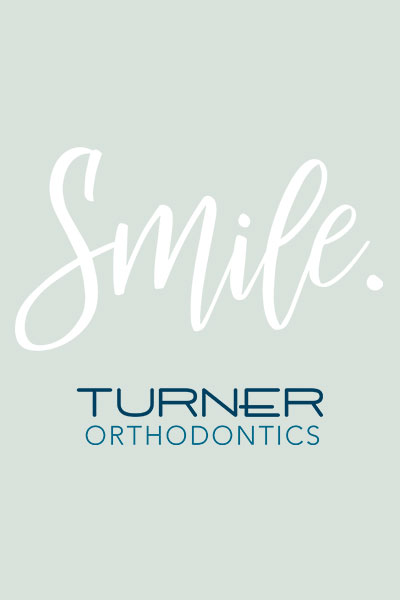 Ariel
Ariel, a clinical assistant, takes records, provides brushing and retainer instructions, and assists with adjustments. She graduated from Rowan Cabarrus and is a Dental Assistant II. Her career started in the pediatric dental field in 2013 and she joined us in 2019. Ariel likes meeting new people and watching their smiles transform, from their first visit to the last. She's happy to be part of a team that cares for one another like family, and does our best by our patients!
Ariel and her husband have a new addition to their family - a sweet baby boy named Banks born in December of 2020. They also have two dogs, Chance and Harley, who they consider to be their babies as well. The couple loves attending Carolina Panther games, traveling, and working in the yard.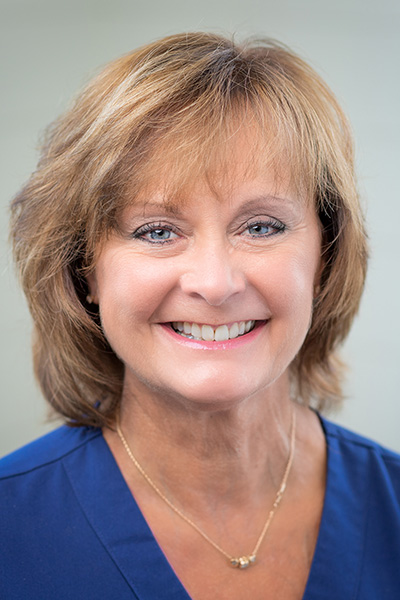 Becky
Becky, a Dental Assistant II, works chairside where she assists with procedures and provides patient care. She holds multiple certifications, has worked in the dental field since 1978, and joined our practice in 2018. She enjoys working as a team to change and create beautiful smiles and becoming friends with our patients and families!
Becky and her husband Scott have four children and five grandchildren. She is an animal lover and has four cats, too. She and Scott collect and ride vintage motorcycles and enjoy their restored 1972 Monte Carlo. Becky loves to work in her yard and, along with her husband, who is a small business owner, to support other small community businesses.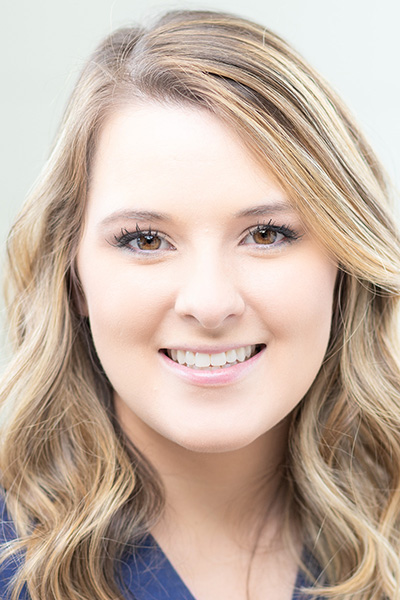 Jessica
As a dental assistant, Jessica assists the doctor chairside during various procedures. She attended dental assisting school, started in the field in 2010, and joined our practice in 2013. Jessica enjoys working with coworkers who are like a second family and loves watching the transformation of patients' smiles!
Jessica and her husband were high school sweethearts. Now they have two children, Audrey and Lincoln, as well as two fur babies, Finn and Lizzie. Her time away from work is enjoyed relaxing with her loved ones, spending time outside, and watching her family play together.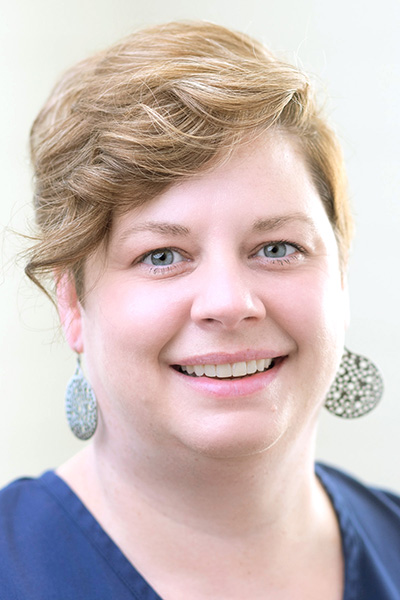 Kelly
Kelly, a clinical assistant, enjoys guiding patients through their appointment experiences. She attended Dental Assistant school, has worked in orthodontics for almost 20 years, and joined us in 2019. Kelly loves being part of a team that feels like family, where everyone cares about one another, and how we all work hard to provide the best experience and smiles for our patients!
Kelly and her husband Paul have a son, Jackson, and a dog named Hattie Ray, who was named after Cape Hatteras and Mt. Rainer, two places the family loves. Originally from Seattle, Kelly is a proud Seahawks fan. She loves the beach, coffee, jeeps and pineapple, but mostly she loves to have a good time and wants everyone to be a part of that!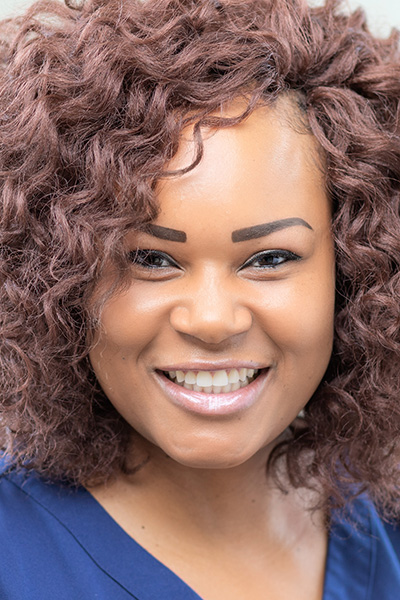 Rodnesha
Rodnesha, who goes by Nenee, is an orthodontic assistant. She provides patient care and assists the doctor with creating smiles. She attended Lake Norman Dental Assisting School, started in the dental field in 2010, and joined us in 2017. Nenee loves interacting with our patients and seeing how each person changes as their new smile develops. She also loves how hard everyone here works, helping one another as we provide the best experience and results for our patients!
Nenee and her son, Allen, have a lovely dog named Coco Chanel. Originally from Dayton, Ohio, the family moved to Charlotte about 13 years ago. In addition to caring for our patients, Nenee has also worked with disability and Alzheimer patients since 2004. An avid traveler, her favorite hobby is getting new stamps in her passport.